Our Team
---
Sharon Nagle, RMT 
Clinic Co-owner
Tues, Wed, Thurs:  9am-6pm
Friday:  8:30am-1:30pm
Sharon graduated from the WCCMT in 1990. Sharon was one of the original partners in the creation of Queens Park Massage Therapy and is proud of the upstanding position the clinic holds in the New Westminster area.
Sharon reaps great satisfaction from helping people with their problems and has many long time clients who have great faith in her techniques. Sharon is always looking for new and improved ways to help with her patients healing.
When not working and helping run the clinic, Sharon enjoys riding her bike and walking the beaches in Point Roberts.
---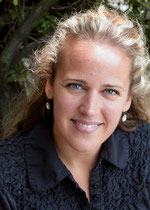 Kelly Baxter, RMT
Clinic Co-owner
Tues & Thurs:  8am-4pm
Mon, Wed:  9am-3pm
Kelly graduated from WCCMT in 2000 after studying biology and physics at SFU.  She has been practicing at Queen's Park Massage Therapy for 17 rewarding years while also teaching for a period at WCCMT and raising her 12 year-old twins. 
Kelly has taken post graduate courses in Kinesio Taping, Advanced Sports Massage and has a keen interest in sports rehabilitation and maintenance.  She has worked with the Peter Twist Conditioning camp, treating a variety of amature and professional athletes and has played many years of women's hockey, soccer and loves long-distance running.  Kelly works ambitiously with a variety of other patient injuries including MVA issues and pre-natal/post-natal conditions. 
"I love helping my patients reach their wellness goals, whether it's training for a triathalon, rehabilitating a sore shoulder or waking up in the morning headache-free."
---
Our Team:
Sharon and Kelly are experienced professionals. Between them they have over 30 years of "hands on" experience. They are well established in the local community and have developed an excellent referral program with near-by health professionals.
We are proud to offer the services of the following Therapists: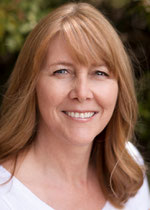 Deborah Lebel, RMT
Mon, Tues & Thurs:  8am-6pm
Deb has been a practicing RMT since 1997 after graduating from the West Coast College of Massage Therapy. She has worked at Queen's Park Massage since 2005.
Deb's treatments are tailored to meet the specific needs of each patient and she develops treatment plans to help each patient establish healthy functional lifestyles free from pain.
Outside of her work Deb enjoys biking, hiking, gardening and spending time with her family.
---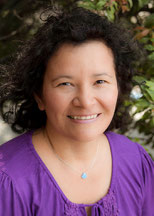 Maguin Fernandez, RMT 
Fri & Sat: 8am-7pm
Maguin (pronounced Mageen) Fernandez was born in Costa Rica and graduated in 2000 from D'Arcy Lane Institute of Massage Therapy in London, Ontario. She has also taken courses at the West Coast College of Massage Therapy to upgrade to BC standards of 3000 hours.
Maguin has further certification in Aromatherapy, Reiki (Teacher/Practitioner) and Hot Stone Massage. She is upgrading her education in Lymphatic drainage and Craniosacral therapy.
She is an avid learner of different holistic therapies and is interested in furthering her education in Ayurveda. Maguin also has interest in hair cutting, hair health and care.
She has extensive experience in treating many health related conditions, providing treatment for Veterans, Motor Vehicle Accidents, sports injuries, chronic pain, adapting Swedish massage for relaxation or trigger point therapy, and myofascia release for deeper tissue.
"Massage is for everyone. I focus on promoting health and well-being and I believe massage therapy is an effective and essential part of preventative and continuing health care. Massage is a truly wonderful healing art. It not only benefits the body, but the mind and spirit as well."
---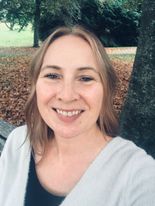 Zoe Patsch, RMT
Tues, Wed, Fri:  9am-6pm
Sundays:  9am-2pm
 Zoe graduated from OVCMT in Vernon and has been working as an RMT for the last 11 years.  Zoe uses a number of different modalities to treat patients, including swedish massage, fascial work, trigger point therapy and neuro muscular therapy.
 Zoe also encourages her patients to regularly incorporate exercise and stretching into their lives.  When not working at QPMT, she can be found doing yoga or "running" after her 5 year old and 17 month old boys.
---
Jana Konkin, RMT
Fri, Sat:  2:00pm-6:30pm
Sun, Mon:  10:00am-6:00pm
Jana is a graduate of the West Coast College of Massage Therapy and has been in private practice since 1999.  Her personalized treatments vary to suit her client's wide-ranging needs, from acute injury to relaxation and stress management.

Jana is particularly skilled in the rehabilitation of acute critical injuries and long-standing chronic pain.  She has demonstrated success in treatment of shoulder pain, whiplash, TMJ (jaw) dysfunction, chronic headaches, and hip pain, to name a few.
Jana has also been teaching at Utopia Academy Massage Therapy School since 2007.  For more information, please visit her website at www.janakonkinrmt.com
---
Lois Torres, RMT
Mon, Tues, Thurs:  10:00am-6:00pm 
Friday:  9:00am-2:00pm
Lois Torres is a recent graduate of the 3000 hour program at the West Coast College of Massage Therapy. Her first experience with a Registered Massage Therapist was at the early age of 15. The sense of wellness in her body after her first treatment fueled her passion for massage. Her decision to become an RMT became apparent. She is very dedicated about her work and is passionate in developing her skills.
---
Paul, Sulzycki, RMT
Sat, Sun, Mon & Wed:  9:00am - 6:00pm
Paul has been an RMT since 2008, working across four provinces before finally coming to Queen's Park in 2012. He served as the athletic therapist for the Northwest Territories Judo Association in 2012, and as an instructor and clinical supervisor at the West Coast College of Massage Therapy in New Westminster in 2013.
Over 2014-15 he finished his master's studies across Germany and Greece, graduating with highest honours and defending his dissertation on the effects of imagery in trigger point therapy for a perfect grade. Paul holds degrees in physiology, sport psychology, and sport science, as well as a black belt and a national coaching certification in judo. More information about him can be found on myology.ca/bio.
At our clinic, Paul specializes in treating conditions involving the pain-apprehension-anxiety-pain cycle, including trigger points (the cause of many tension headaches), frozen shoulder, chronic low back pain, nerve impingements (eg: sciatica, thoracic outlet syndrome, carpal tunnel syndrome), and most common athletic injuries, including sprains, strains, and inflammation. He also serves up a great relaxing massage, integrating Hawaiian lomilomi techniques with the traditional Swedish massage that is becoming standard across Canada.
---
Kernby Chu, RMT
Tues, Wed, Thurs:  9:00am - 6:00pm
I decided to become a RMT in 2009. After 100,000 km of cycling, years of backpacking travel, dozens of ultimate frisbee teams, and numerous mountain sports, injuries and age caught up to me and I needed healthcare. A sunrise epiphany on the peak of the West Lion changed my life – I valued healing, so that's what I wanted to nurture and spread in the world through massage therapy.
Since graduating WCCMT in 2011, I've worked in Vancouver, Nelson, and Victoria, gaining experience treating a wide variety of conditions including stress and tension, athletic performance, post-injury rehabilitation, motor vehicle accidents, chronic pain, and pregnancy. My approach is to create the optimal conditions for the body to heal itself – this can mean relaxation, myofascial release, deep tissue work, trigger point release, joint mobilizations, and retraining posture with strengthening, stretching, and proprioceptive exercises. What I love about my work is that it gives me the opportunity to practice compassion and empower people through education and inspiration.
---
Varney Rae Fitzgerald, RMT
Currently travelling across Asia in 2017 
Varney Rae is a 2014 graduate of the 3000 hour program at the Vancouver College of Massage Therapy.  
She has experience working with many conditions such as; postural dysfunction, headaches, overuse injuries, digestive conditions, pre & postnatal, common musculoskeletal conditions, neurological disorders, sports injuries and chronic pain and stress management.
She understands that each person is unique and uses a variety of techniques to achieve treatment goals. These include: myofascial release, neuromuscular therapy, Swedish massage and trigger point therapy. She encourages patients to take an active role in their health and takes time at the end of each treatment to provide individualized stretches and strengthening exercises that will promote recovery and prevention.
Varney Rae supports healthy living and encourages  those who seek her treatments to ask questions so they can benefit from her work and understanding of the human body.